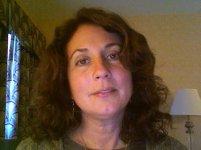 Veronica A. Groth RN, MS, NPP
1050 Hallock Avenue

Port Jefferson Station, N.Y. 11776

phone:(631) 327-5395
Fax: (631) 476-0766
Qualifications:
June, 1999, Graduate studies from SUNY @ Stony Brook University, as a Nurse Practitioner in Psychiatry. License No.: F 400489-1.
Certified Hypnotherapist
Background:
My experience includes working as a Nurse Practitioner at Family Service League of Mattituck , N.Y. and a local private practice.
My interest and pursuit for child psychiatry I largely blame on my son, who was diagnosed with Dyslexia, and Attention Deficit Hyperactivity Disorder at age 6. I am aware of the thoughts, feelings and challenges that a parent faces when coping with a special needs child. My personal and professional experience allows me to share in their voice and be a true advocate for them.